Welcome to SPorting Family Change
At Sporting Family Change we use sport to empower, inspire and motivate local families in Bath and the surrounding area to making positive long-term lifestyle changes, creating opportunity for all.
Sporting Family Change News
The latest news stories from Sporting Family Change. Inspired and want to get involved? Please contact us, we would love to hear from you!
Support Us
Sporting Family Change is a needs-led charity, founded in 2014 working with communities across Bath and North-East Somerset. We are currently fundraising for a Foundation for Life Centre. A holistic family therapeutic centre, where a culture of warmth and belonging is fostered. It will enhance the lives of those most vulnerable and facing the most challenges in our local community.
Make A Donation
Visit our Donating Page to find out how your donation could help Sporting Family Change make even more of a difference. Or to donate now just click the button!
Fundraising For Sporting Family CHange
Get involved! Visit our Fundraising Page to find out about our past and future fundraising events or put your running shoes on and run the Bath Half Marathon with SFC!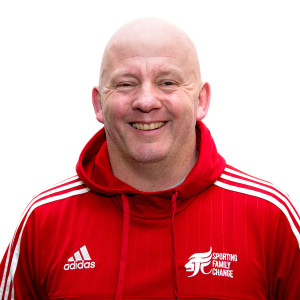 "Our focus is on working with the entire family unit, providing fun sports activities in the local community to raise aspirations and build confidence."
sporting family change on twitter
Sporting family change ON Instagram